Meet Our Wonderful Hygienists of Kingman Dental Group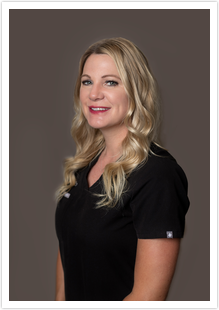 Alicia, Dental Hygienist
Graduated from Northern Arizona in 2002 with a Bachelor's degree in Dental Hygiene. Alicia has been here in Kingman AZ for over 25 years, her top priority as a dental hygienist is to provide excellent patient care. She truly cares about her patients as people, as well as keeping them informed on their dental care. Alicia loves spending family time with her 3 children as well as traveling to new places, taking on new adventures hiking and camping, working out and soaking up the sun at the beach!!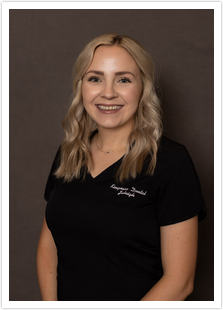 Juleigh, Dental Hygienist
Juleigh is a graduate from Mohave Community College, where she earned her degree in dental hygiene. She was born and raised here in Kingman, AZ. Juleigh loves educating patients on oral health and providing preventative dental care. She is married to her high school sweetheart and a mother to two children. As a family, they enjoy serving at their local church and spending time with family and friends.